YOU HEARD ME RIGHT FOLKS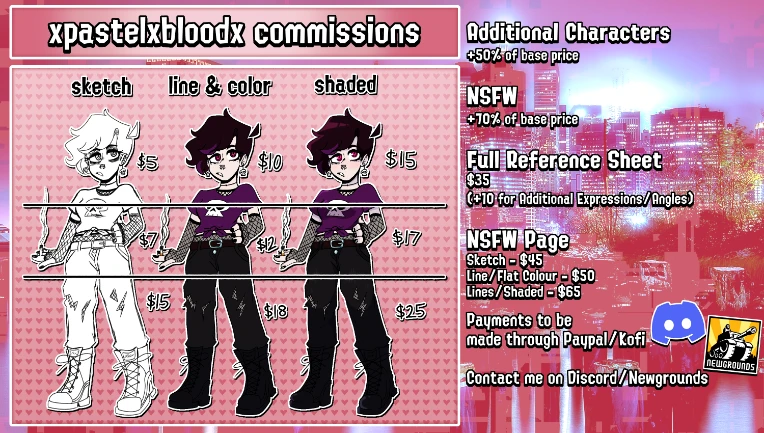 EXTRA DETAILS
I will require ID if you are commissioning a NSFW piece of art
You will only have to pay for half of the commission upfront, then pay for the rest after you approve the sketch.
If the commission is a sketch, you will have to pay the full amount upfront.
Payments will have to be in USD.
That is all for now, thank you for all your support <3